At The Heart Of Our Community
We strive to be at the heart of our local community by providing a place for friends to meet, for families to relax and to host local functions and events.
Sponsorship
We are the unofficial 'clubhouse' for a number of local sporting teams - a place to re-convene after matches, sell raffle tickets, celebrate victories and commiserate losses.
Contact us using the form below to find out how we may tailor a unique support program benefiting your club.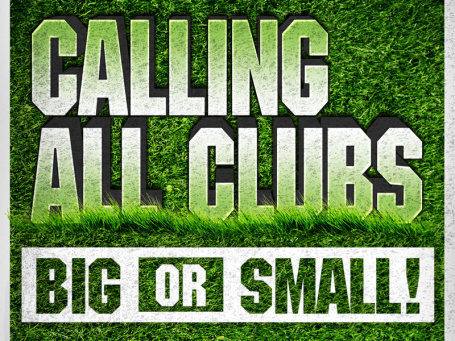 We Proudly Support
Doncaster East Football Club
Originally known as Beverley Hills, we competed in the Victorian Amateur Football Association between 1972 and 1981. The club was not successful in procuring a premiership, but did reach two grand finals, going down to West Brunswick by 98 points in F Section in 1976 and by 4 goals to AMP Society in E Section three years later.

The 1982 season saw Beverley Hills commencing in the Eastern Districts Football League where we have remained ever since. In 1989 the club altered its name to Doncaster East, and four years later absorbed the Wattle Park Football Club. This latter move coincided with a significant upturn in the club's on field fortunes culminating in a resounding 21.17 (143) to 8.7 (55) triumph over Upper Ferntree Gully in that season's division four grand final.

In recent seasons we have performed well. The seniors claimed their second flag in 2007 when they overcame Boronia by 64 points in the division three grand final, and in 2008 they consolidated in division two with a 9-9 record and a mid-table finish. Meanwhile the reserves enjoyed back to back division three premiership triumphs in 2004 and 2005. In 2010 we played our first Division 2 final losing to Montrose. In 2012 our U19's won the Division 2 flag defeating Upper Ferntree Gully.
Eltham Football Club
The Eltham Football Club, one of the most proud, professional and respected clubs in the Northern Football League.

The club has more than 1000 members, from all walks of life, and is proud to have over 100 years of History. At Eltham we teach our players to play with passion, loyalty, fair play, friendship and respect.

The Eltham Panthers are proud to play the sport to the best of their abilities, whilst always maintaining their commitment to these values.

Not only does the club have Senior, Reserves and Under 19 teams but also has 16 Junior sides, both boys and girls as well as Netball teams both Senior and Junior competing in the Northern Netball League and Doncaster and District Netball Association.

Membership of a club playing a team sport provides a fun and productive use of free time and through this medium, many strong friendships have been built.

We appreciate the support that Shoppingtown Hotel give the Eltham Panthers as they see it is not only an investment in local Football it is an investment that provides players with the opportunity to compete in their sport of choice to the best of their ability and to have your name associated with one of Australia's finest Sporting clubs.

The Eltham Football Club believe it is important to give back to the communities in which we play and from which our players are from. The club has been involved in supporting fundraising activities, such as the Cancer Council's Pink Ribbon campaign each year.